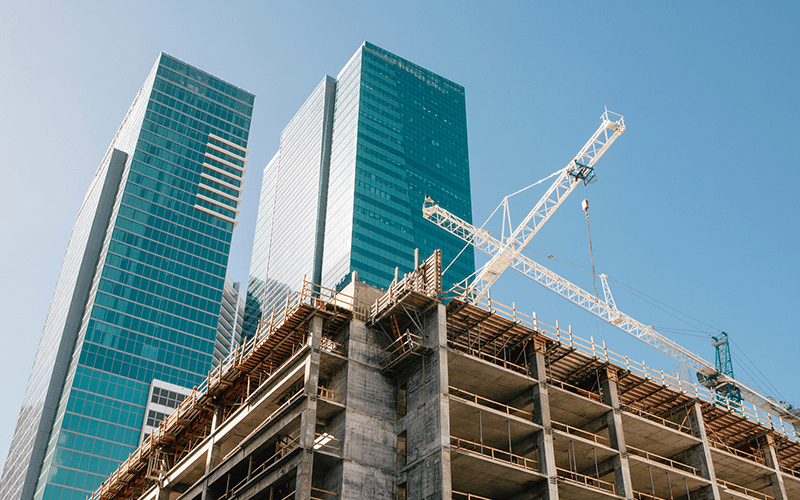 We advise clients in connection with investments in and the financing of a broad spectrum of classes of real estate assets, including industrial and logistics properties, shopping centres and other retail properties, residential developments, mixed-use properties and offices.
Our real estate experts represent developers, owners, private and institutional investors, investment funds, lenders and underwriters in the acquisition, development, construction, ownership, operation, leasing, financing and securitization of all types of real estate assets.
Our banking and finance experience
extends to the following areas:
Acquisitions and disposals
Joint ventures
Portfolio sales and securitization
Real estate investment funds
Sales and leasebacks
Developments
Construction projects
Permitting
Leases and real estate property management
Cross-border transactions
Accolades
Ranked as a Band 2 firm in the area of Real Estate in Slovakia
Chambers and Partners, 2019- 2022
One source describes the firm as "very active" in the market.
Chambers and Partners, 2022
One client praises the "really exceptional and incredibly supportive" team for being "very attentive and responsive, helping to resolve issues in advance and acting quickly."
A second client asserts that the team "handled themselves very well."
Chambers and Partners, 2020
"The team is cohesive and provides great support," one client claims, while also stating that "it is a pleasure working with them."
Interviewees highlight the focused client service provided by lawyers in the department: "They understand the needs of the client and they don't engage in theoretical discussion just for the sake of it."
Chambers and Partners, 2019
Ranked as a Tier 1 firm in the area of Real Estate and Construction in Slovakia
The Legal 500, 2015 – 2022
Vladimír Ivančo ranked as a "Next Generation Partner" in the area of Real Estate and Construction in Slovakia
The Legal 500, 2022